Hello! August is nearly halfway over and I can hardly believe it. With school starting soon I thought I would share some of the beauty products, films, fashion items, music, and literature I have been obsessing over this summer.
Beauty Products:
I've been on the search for a new holy grail foundation, and let me tell you: this is it. This foundation is full coverage, easy to blend, and wears beautifully throughout the day. Plus it's almost half the price of the foundation I was using before. A high end product without the spendy price tag? I'll take it.
I'll admit it. I'm pretty late to the whole coconut oil bandwagon. (But better late than never right)? I picked this bad boy up at TJ Maxx a couple of weeks ago and have been using it to wash my face at night in place of a cleanser. As someone who has really dry skin, the results have been amazing. My skin used to feel tight and scratchy after washing it with a face wash, but now that I've switched over to this product my skin feels as hydrated as ever.
3. Colourpop Translucent Setting Powder
Laura Mercier who? In my opinion, this product has changed the game. It performs just as well as high end brand's powders and retails for just $9.00 (some of yall's Starbucks orders are more than this). All jokes aside though, after using this powder my skin looks seamless and airbrushed. Also, there is little to no flashback so you don't have to worry about having a Flashback Mary moment. If you know, you know.
Film:
The only actual movie I have in my film category for August, probably because this movie surpassed all the others that I've recently seen. I would gladly lay my life down for Lily James and Josh Dylan. Enough said.
2. Shane Dawson's "The Secret Life of Jeffree Star" Youtube Series
This series gives a raw and shocking glimpse in what it is like to be the ever infamous makeup guru, Jeffree Star. I've been a long time fan of Jeffree's videos but this series gave me a deeper understanding of his flawed and broken past, as well as allowed me to see that beyond the wealthy and extravagant person Jeffree is, there is a genuine and relatable human being that so many know and love.
Our generation's Sex in the City. This tv show explores friendship, sex, climbing the corporate ladder, feminism, fashion, and making the most out of your 20s. Need I say more?
4. Siena Mirabella's Youtube Channel
Siena is my favorite youtuber. She is quirky, witty, intelligent, and her videos are truly an art form. Personally, I love to listen to her podcast, book, and music recommendations through her favorite videos. She is the definition of ~aesthetic~. And for sure my girl crush.
Fashion:
If I made a favorite's blog every month, these bad boys would be featured in every single one. Truly my favorite pair of shoes ever. Are you going to drag me for being basic? Probably. Do I care? Absolutely not.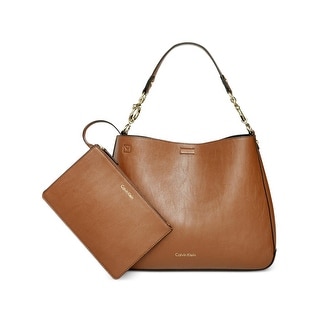 I received this bag for Christmas this past year and I have gotten so much use out of it. It's especially great for traveling and has SO much room for all the stuff you definitely don't need in your purse but put in there anyways ~just in case.~
Music:
My favorite song ever. I think it's truly impossible to explain how I feel when I listen to this song but I imagine its how Charlie from The Perks of Being a Wallflower (also a great movie if you haven't seen it) feels when he's on top of the car in the tunnel and says "in that moment we were infinite." You feel me? Okay, I'm glad. Moving on.
2. Hunger -Florence and the Machine
Florence and the Machine. They just get me. This song confronts all of the ways humans try to fight off their loneliness, often making them more isolated than they were before. It's a sad song with an upbeat tempo. I'm here for it.
Literature:
This book is a memoir written by Alice Sebold, who is also the author of the best-seller The Lovely Bones. This is Sebold's first novel and it begins with her being cruelly raped during her freshman year of college and continues through an excruciating trial with her rapist, and follows Sebold as she learns to make sense of her brokenness. It's a tough read, but it's an important one.
If you love writing as much as me, you will love this book. If you don't love writing as much as me, you probably will be ungodly bored by this book. 🙂 Just looking out for all of my #fans out there (I'm begging you to understand the sarcasm here).
Okay,  you know when I said Siena was my girl crush? I lied. It's most definitely Indy Blue. Both her videos and blog will inspire you to live a more intentional, genuine, and spontaneous life. For sure check her out if you haven't. And watch this video if you want to be in awe of our extraordinary world, and super jealous of Indy's remarkable life. (Oh, and if you want to cry just a little). youtube.com/watch    
Thanks for reading. Until next time.
Miscellaneously,
Mikaela